Mulch Services in Lincoln & Omaha
Mulch Colors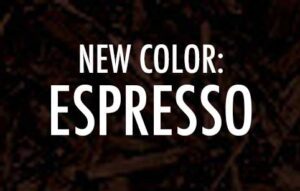 MULCH INSTALLATION
We are the only company in Lincoln with a Blower Truck. The Blower Truck gives us the ability to install with ease and barely any clean-up needed! We have up to 400ft of hose that can get to those hard-to-reach places! We are able to install up to 60 yards at a time. So, we can take care of your big projects with no worries!
MULCH DELIVERY
We have multiple vehicles that give us the ability to deliver up to 80 yards of mulch at a time. Our delivery minimum is 5 yards, so we can almost always meet your delivery needs!
MULCH PICK-UP
Just need a few yards of mulch in a hurry? Give us a quick call to pick up mulch from our mulch yard! All you need is a way to transport it. (Tip: The bed of a pick-up truck typically holds 3 yards of mulch!)
Call us for a free estimate and current specials!
402.421.0870
| Service | Price |
| --- | --- |
| Colored Mulch (Colors we offer Espresso, Coffee Brown, Cherry Brown, Black and Red) | $38/cubic yard |
| Natural Double Ground Mulch | $28/cubic yard |
| Mulch Installation with our Mulch Blower Truck | Call for Pricing! |
$50 delivery fee for all deliveries in Lincoln
$75 delivery fee for surrounding areas outside of Lincoln
How Our Mulch Services Differ
Moisture Retention
Covering soil with mulch protects it from the drying effects of the sun and wind. It also keeps the soil cooler for a better growing environment.
Fewer Weeds
When mulch is applied at the appropriate thickness (2-4") it can help control weeds in your plant beds.
Healthier Plant Beds
Our aged mulch is a nitrogen-rich product that provides proper nutrients exceptional plant growth.
WHAT ARE THE BENEFITS OF MULCH & MULCHING?
Mulching is the act of placing protective (usually decomposing and organic) materials on top of bare soil and around plants. This is one of the best things you can do for your yard, garden, or landscaping in Lincoln. Unsure on whether you should start mulching? Visit our Mulching Benefits page to find out more on the benefits of mulching.
Do you have an acreage that needs to be cleaned up? Dudley's Dew-Right can help! From tree lines to tree clearing for a new-build project, we have the heavy equipment and expertise. Call or email us today to get your free quote! READ MORE
Read More
We offer FREE estimates. All you have to do is fill out your information, and we will contact you to schedule one of our certified arborists to come out and give you an estimate for the work needed!