Dudley's Dew-Right Tree & Mulch is family owned and operated. Our mission is to make sure that our customers feel like family and trust us like family. We are dedicated to our customers and want them to feel satisfied with the services we provide. If they are not completely satisfied, we will make sure that we do what we can to make it right!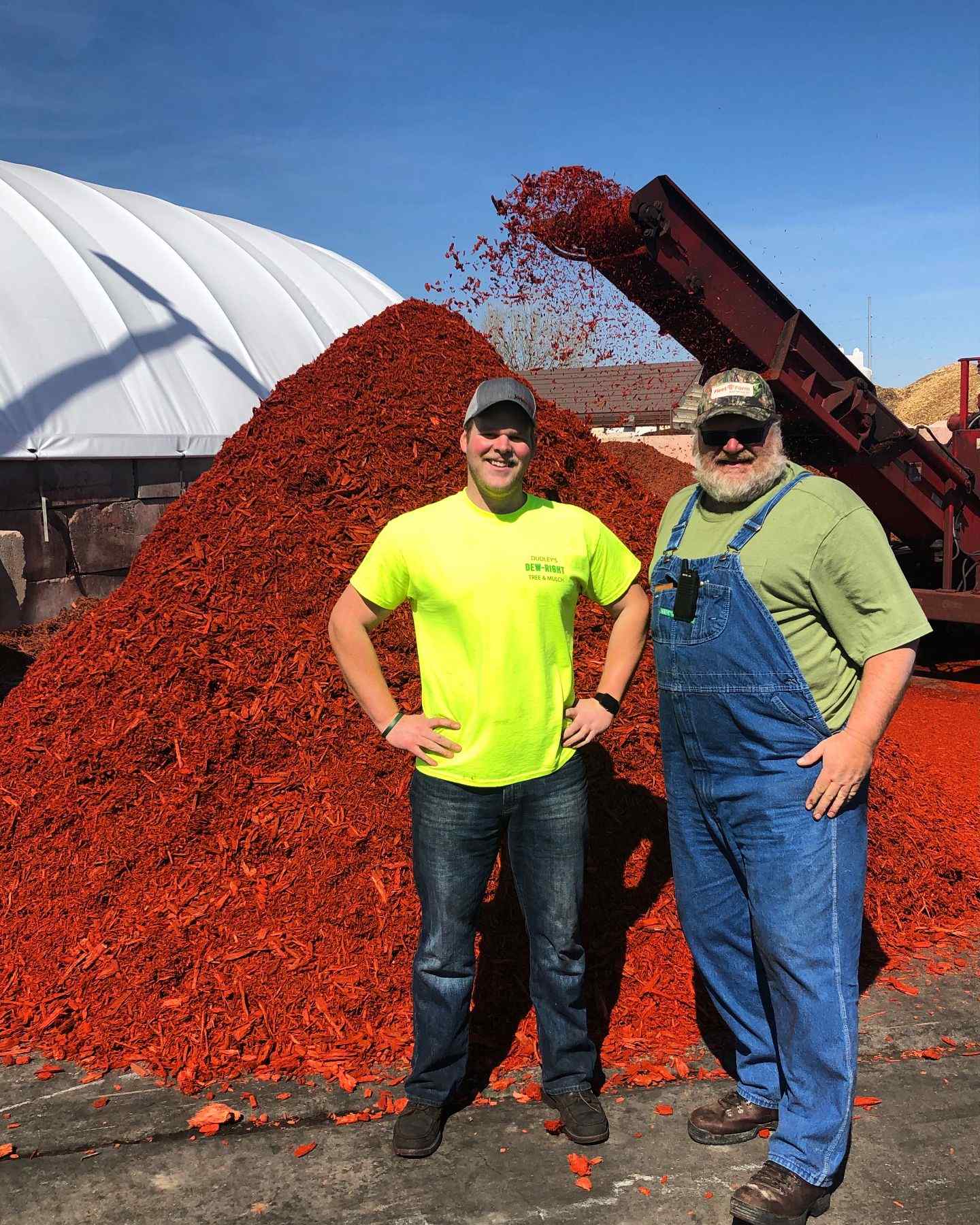 We have been In Tree & Mulch Industry since 2009
Dudley's Dew-Right Tree and Mulch has had the luxury of servicing Lincoln and the surrounding areas with tree, mulch, and other commercial services since 2009. Dudley's Dew-Right started as a small lawn care and fertilizing service. 
After a few years, Dudley added tree trimming/removal service with a goal of one day to manufacture his own mulch. As the years went on, we started manufacturing mulch from the tree debris from our company and other companies around Lincoln. Eventually, Dudley's Dew-Right Tree & Mulch evolved into a certified professional tree trimming/removal service and manufacturer of mulch. We purchased our first blower truck in 2015, which opened up a lot of new opportunities for installing mulch for a variety of commercial and residential customers.
Dudley's youngest son Jacob joined the company in 2015 and worked his way up to being the Vice President of the company managing the finances and business operations. Jacob also helps manage and oversee the quality control of the manufacturing of landscape mulch. With Dudley and Jacob leading their great team, they hope to provide great service and products to the community for years to come!