The only Company in Nebraska with Two 60-yard Mulch Blower trucks.
Mulch installation with our Mulch Blower trucks servicing the Lincoln, Omaha, Seward, and surrounding areas!
Whether you need 8 yards installed or 200 yards installed, we have trucks and crews to meet your needs. Our two Express Blower® trucks have advanced technology that gets rid of the hassle of wheelbarrows, and doesn't damage your landscape! With 400 feet of hose at our advantage, we are able to get jobs done in less time and labor, at a much lower cost!
There are many factors that determine the price of installing much, from the size and location of the mulch bed to the quantity of mulch needed.
If you are interested in picking up mulch or having it delivered, see our prices below.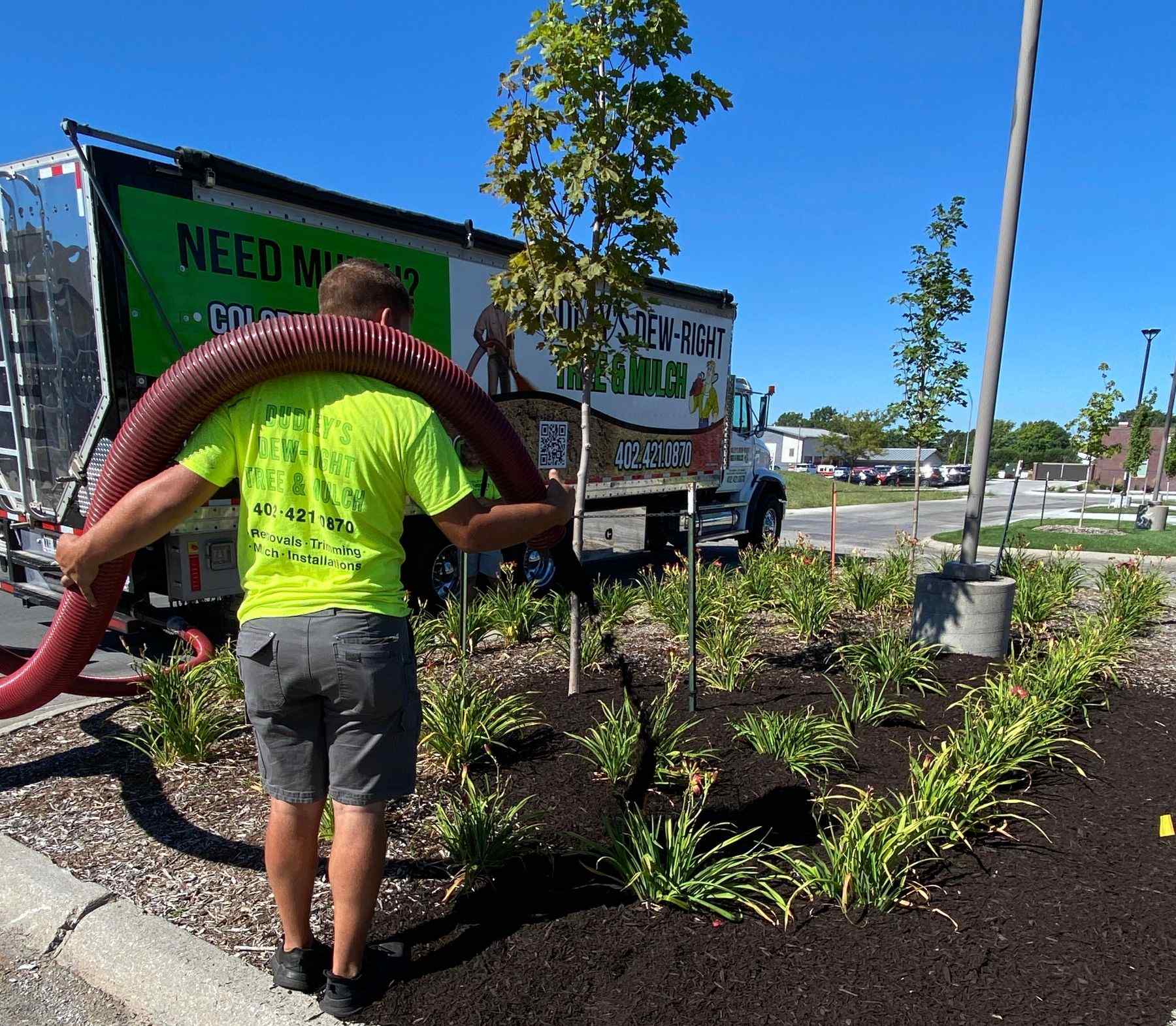 We have a 5-yard minimum for delivery or you can come pick up mulch at our facility and one of our operators can load your truck or trailer up for you!