We control our mulch quality by making our own
Here at Dudley's Dew-Right Tree & Mulch, we pride ourselves in recycling tree debris that could otherwise end up in the landfill. We use 100% of local tree debris to manufacture our Landscape mulch.
Step 1: Grinding
The first step in our manufacturing process is to grind up the tree debris with our 700 Hp Horizontal grinder.
Step 2: Sizing Material
We then take that material and run it through our trommel that separates the material based on desired size. The rest of the material that is too big gets processed through another grinder and is run through the trommel until the material is at the perfect size. The material is then stockpiled until it's time to color it!
Step 3: Color The Material
Once it's time to color the material, we use a state-of-the-art mulch colorizing machine that controls the amount of water and colorant that is applied, so every yard of mulch has the same consistency.
Step 4: Colorant Safety
Colorant Safety: We use the safety mulch colorant on the market that is non toxic, non-reactive, non-flammable, and environmentally friendly- AND is a certifiable fact that our mulch Colorant from Colorbiotics (R Copy right) is safer than the salt sitting on your dinner table. That means safe for your plants, safe for pets, and safe for people. If you would like a copy of an MSDS sheet just reach out and we can provide you with it.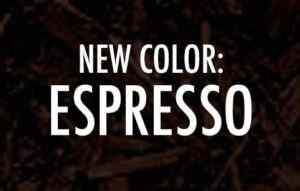 We have a 5-yard minimum for delivery or you can come pick up mulch at our facility and one of our operators can load your truck or trailer up for you!
Colored Mulch
$
39.50
per cubic yard
(Colors we offer Espresso, Coffee Brown, Cherry Brown, Black and Red)
$50 delivery fee for all deliveries in Lincoln
$75 delivery fee for surrounding areas outside of Lincoln
Natural Mulch
$50 delivery fee for all deliveries in Lincoln
$75 delivery fee for surrounding areas outside of Lincoln
Utility Mulch
$50 delivery fee for all deliveries in Lincoln
$75 delivery fee for surrounding areas outside of Lincoln
Mulch Installation with our Mulch Blower Truck
$50 delivery fee for all deliveries in Lincoln
$75 delivery fee for surrounding areas outside of Lincoln
Why We Manufacture Our Own Mulch