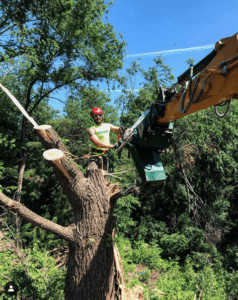 Do you have an acreage that needs to be cleaned up? Dudley's Dew-Right can help! From tree lines to tree clearing for a new-build project, we have the heavy equipment and expertise. Call or email us today to get your free quote! READ MORE
Do you have an acreage that needs to be cleaned up? Dudley's Dew-Right can help! From tree lines to tree clearing for a new-build project, we have the heavy equipment and expertise. Call or email us today to get your free quote! READ MORE
Read More
Testimonials
My experience with Dudley's Dew Right Tree Service was very good. They were on time and did a very good job trimming my trees. They also did a very good job cleaning up after themselves. I will recommend them to anyone that need to have their trees trimmed or removed.
Schurn B
Was extremely pleased with this company! They may have had a higher bid, but they cleaned up after themselves. They picked up sticks, and all things related to the tree. I had a huge tree in front yard that most people wouldn't touch.
Cheryl H
Their team did a great job, in a short time, and cleaned up well afterward. Thank you!
Janet B.
We offer FREE estimates. All you have to do is fill out your information, and we will contact you to schedule one of our certified arborists to come out and give you an estimate for the work needed!