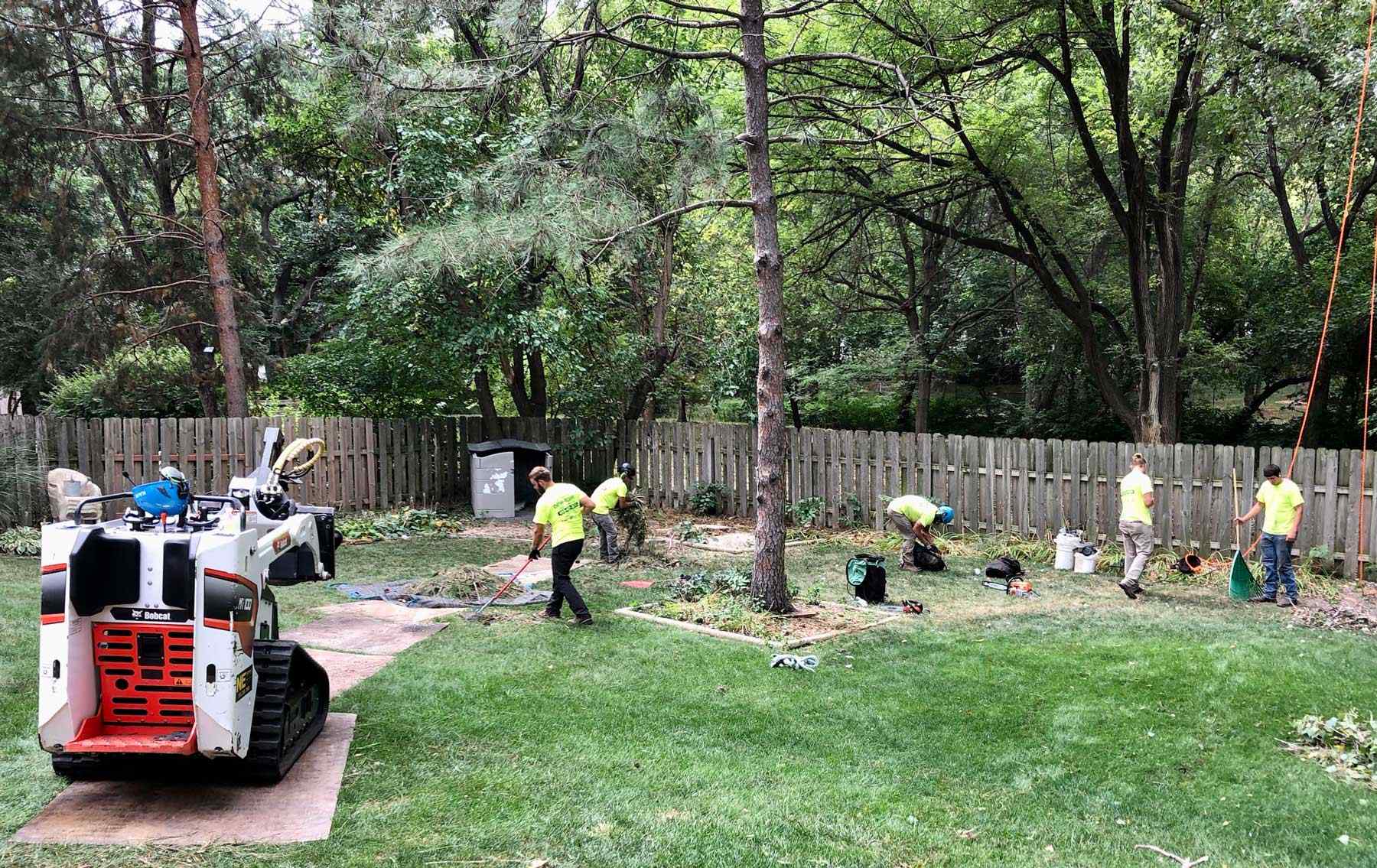 April showers…well, you know.As the saying goes, April showers bring May flowers, but your yard has to be in good shape as well. Winter has definitely left its mark on nature this past season, and there's a lot that needs to be done to get your yard back into tip-top shape. We here at Dudley's Dew Right would love to make sure your yard is looking its best for the warmer weather.
As the weather gets warmer, you're going to want to spend more time outside. If you're spending time outside, you're going to want to make sure your yard looks inviting for all of your warm-weather activities. We're here to help you! Here is a checklist to get your yard up to par for outdoor activities.
Inspect your trees and shrubs
Water damage can occur when melting snow and rainfall occur at the same time. You're going to want to pay attention to your trees at critical risk (trees that look sick or frail). Signs of damaged trees include hollow trunks, small holes in the trunk, decay (cankers, cracks, fungi or soft, crumbling bark), bark with shallow pits and dead twigs and branches). Sound tricky? Don't worry, give us a call today and we'll take care of it for you!
Prune your dead branches.
Healthy trees require proper pruning. Pruning protects trees from unsafe branches damaged during the winter. Dudley's is more than happy to help you prune and jazz up your trees. And, if need be, we've got all the resources to remove those trees that came damage your yard.
Plant some new trees.
Spring is a great time to plant new trees. If you need help choosing and planting, we know some people who can help you out!
Add mulch to your landscaping.
As prior blogs state, mulching is a great way to help retain and conserve soil moisture all while controlling those pesky weeds! Check out our mulching services HERE!
Fertilize those plants!
Applying a slow-release fertilizer on your trees and shrubs before peak growing season has plenty of benefits. Not only does it replace nutrients, it also helps to improve resistance to disease damages, insects and stressful weather.
Getting your trees ready for summer weather seems complicated, but have no fear! Dudley's Dew Right is here to save the day. Give us a call today to set up a meeting to make sure your yard is ready for all those warm weather activities!