Fall Tree Removal and Mulch Specials!
Fall Tree Removal & Trimming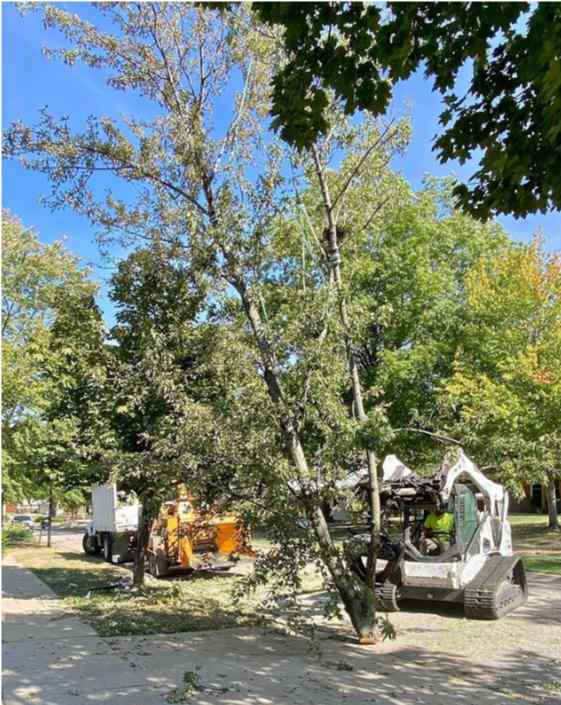 It's the perfect time to take care of any tree work you may need before the cold weather hits! Call for a free estimate.
We are the only company in Lincoln with a Blower Truck. The Blower Truck gives us the ability to install with ease and barely any clean-up needed! We have up to 400ft of hose that can get to those hard-to-reach places! We are able to install up to 60 yards at a time. So, we can take care of your big projects with no worries!
We have multiple vehicles that give us the ability to deliver up to 80 yards of mulch at a time. Our delivery minimum is 5 yards, so we can almost always meet your delivery needs!
Just need a few yards of mulch in a hurry? Give us a quick call to pick up mulch from our mulch yard! All you need is a way to transport it. (Tip: The bed of a pick-up truck typically holds 3 yards of mulch!)
Trees are supposed to bring good luck, which is why to this day we still "knock on wood" for good luck. The tradition comes from long-ago pagans who tapped on tree trunks to summon the good spirits living inside.